Legislation publishers and financial professionals alike dread 1 July each year, but for different reasons. For legislation publishers like TimeBase, 1 July each year marks one of the peak periods of legislative activity with huge numbers of commencements, new legislation and consolidations requiring updating and alert notices.
1 July 2017
This year, on 1 July 2017, the TimeBase editorial team processed 554 new commencements and 969 new consolidations resulting from amendments across all nine jurisdictions. This is a huge amount of activity and, along with 1 January each year, is one of those peak periods when all hands are on deck in the TimeBase offices.
Our updates for the last six years across all nine jurisdictions are shown in the below table: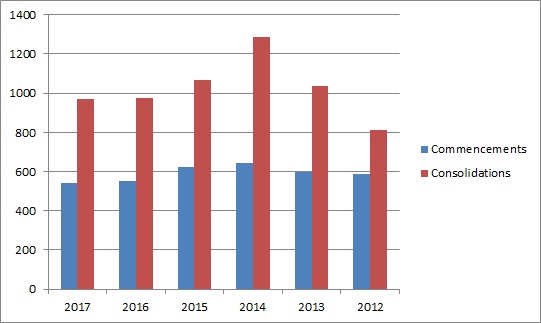 Our top year for Commencements on 1 July was 2014 with 645 different commencements starting on 1 July 2014;
Our top year for New consolidations on 1 July was also 2014 with 1289 new consolidations uploaded during the 1 July 2014 period.
For our subscribers to LawOne, all commencement and amendment notifications were also emailed both on date of notification/assent as well as on the date of commencement and amendment.
If you would like to access to our LawOne email alerts or our unique Point-in-Time documents and you are not already a subscriber to LawOne or our unique Point-in-Time Services then please contact us to find out more or to take a free trial.