TimeBase Legislative Compliance
---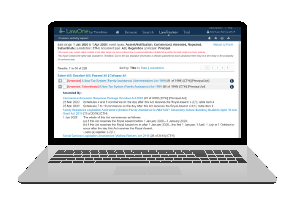 Legislative compliance is a critical issue for all organisations. LawOne has been designed to help organisations and their advisers keep up to date with their compliance obligations by providing:-
Easy access to current Acts and Regulations across all nine Australian jurisdictions.
Email alerts on legislative change to tracked items and subjects areas.
Customisable legislative activity reports in Excel format.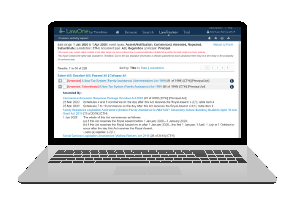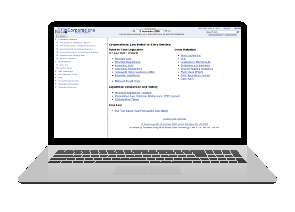 Create complete legislation pictures at any date (past, present or future), access date sensitive related materials linked at section level, form instant red-line comparisons of versions of provisions at different dates and access version histories of sections irrespective of legislative instrument.
Determining what the status of the law was at a specific date remains a time consuming, difficult task. Whether it is finding out what tax rate applies on a particular day, what sentence or penalty to impose, or how the law read prior to the introduction of (potentially years worth of) new or amending laws — TimeBase Point-in-Time has the answers.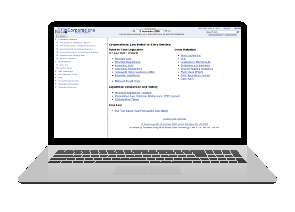 The Incorporated Council of Law Reporting for England and Wales (ICLR)
---

TimeBase has been appointed as ICLR's local Sales Partner for Australia and New Zealand customers. Triple checked for accuracy and preferred by judges, ICLR provides all legal practitioners with a comprehensive source of dedicated case law back to 1865.
And ICLR Online makes legal research easy. New links with BAILII, Supreme Court Judgments updated within 24hrs and additional Case Notes content expands the hub of legal authorities and makes the service second to none in value.


LawNet is a service provided by the Singapore Academy of Law. It is a Singapore legislation and case law subscription portal that caters to the research and legal information needs of the global legal community.
LawNet is the authoritative focal point of legal information, combining user-oriented functionality with data from sources such as The Incorporated Council of Law Reporting for England and Wales under licence from Eastern Book Company, AustLII, Attorney-General's Chambers of Singapore, and the Singapore Judiciary, the Supreme Court and Subordinate Courts of Singapore.

Learn more about Timebase Premium services and request a free trial.